LOCATION / HOTEL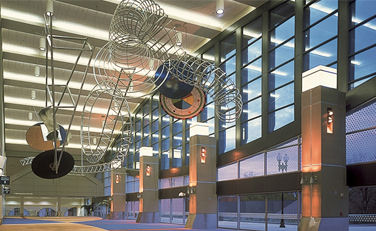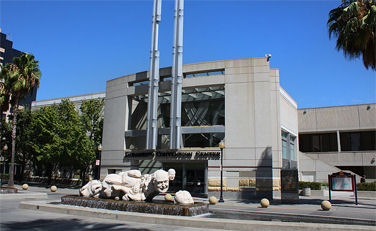 The Almond Conference will take place at the Sacramento Convention Center, located at:
Sacramento Convention Center
1400 J Street
Sacramento, CA 95814
Click here to view a map of the area and local parking garages.
The Almond Conference has arranged for a special room rate of $137.00 per night for single/double occupancy (room rate does not include TID Tax or California Sales Tax) at five local hotels, all within walking distance of the Sacramento Convention Center.
The hotel room block will go live June 1, 2016 at 10:00 a.m. Any reservations made prior to that date will not receive the group rate. The special rate will be offered two days prior and two days after the event, pending availability. These rates are available on a first-come, first-served basis and will expire on Monday, November 7, 2016. Remember, the conference Gala is on Thursday, December 8th so make sure to reserve a room for that night too if you plan to attend.
Please contact the hotels DIRECTLY to book your accommodations. The Almond Conference has NOT authorized any outside booking agency to assist our attendees with housing for the conference.

Hotel Cancellation Policy:
Please note that when booking your room a deposit equal to one night's stay (plus taxes) will be charged at the time of booking. A refund of this deposit will be given only if this room is cancelled on or before November 7, 2016. No refund will be given if cancellation notice is received by the hotel after November 7, 2016. Participants are required to manage their own hotel reservations. 

Although we acknowledge this reservation policy is strict, please understand that in the past the Almond Board has been charged for all cancelled guest rooms.

ROOM RATE: The room rate for all hotels is $137.00 plus applicable taxes

Hyatt Regency Sacramento SOLD OUT
1209 L Street
Sacramento, CA 95814
Reservations Phone Number: 1-800-223-1234
Please inform the hotel you are attending the Almond Board Conference and refer to
Group Code: ALMO to receive the group rate.
Hotel: 916-443-1234

Sheraton Grand SOLD OUT
1230 J Street
Sacramento, CA 95814
Reservations Phone Number: 1-800-325-3535
Please inform the hotel you are attending the Almond Board Conference to receive the group rate.
Hotel: 916-447-1700
Make a Reservation

Holiday Inn Capitol Plaza
300 J Street
Sacramento, CA 95814
Reservations Phone Numbers: 916-446-0100 or 1-800 HOLIDAY (465-4329)
Please inform the hotel you are attending the Almond Board Conference and refer to
Group Code: AAB to receive the group rate.
Make a Reservation

The Citizen Hotel SOLD OUT
926 J Street
Sacramento, CA 95814
Reservations Phone Number: 877-829-2429
Please inform the hotel you are attending the Almond Board Conference and refer to
Group Code: AB1 to receive the group rate.
Make a Reservation
Hotel: 916-447-2700

Best Western Plus Sutter House
1100 H Street
Sacramento, CA 95814
Reservations Phone Numbers: 916-441-1314 or 800-830-1314
Please inform the hotel you are attending the Almond Board Conference to receive the group rate.


The following hotels are in the area of the Sacramento Convention Center.
There is no discounted room rate available for The Almond Conference attendees. Rooms are available based on the hotel's availability and at the rate(s) the hotel determines. Please check locations as some hotels are not in walking distance of the convention center.

Inn Off Capitol Park
Sterling Hotel
Embassy Suites by Hilton Sacramento Riverfront Promenade
Holiday Inn Express Sacramento Convention Center
Hawthorne Suites by Wyndham
La Quinta Inn Sacramento